Harkers offers solutions for most conditions and ailments for pigeons. If you cannot find a suitable product, or you need help in choosing the right product, please contact us by email or telephone 01284 761131, and we will endeavour to answer your query as soon as we can.
Please choose from the drop down list of conditions and ailments above.
To download the new full Harkers product and price list please click here.
Ask the vet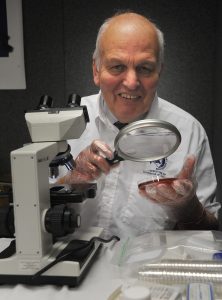 Harkers is proud to offer a free-of-charge advice service in conjunction with our veterinary advisor Professor John E Cooper FRCVS. John has many years' experience of working with birds and is the author of numerous books and articles on avian medicine.
Professor Cooper is pleased to answer questions from, and to share experiences with, fanciers.
Simply email your questions to info@harkersonline.co.uk or call us on +44 1284 761131.
Please allow up to seven days for a response. If specialised treatment of a bird is needed, please ask your local veterinary surgeon.
Always seek immediate veterinary help in urgent cases.