August marks the beginning of the pigeon moulting season so it is key all fanciers are well prepared to ensure a fast and healthy moult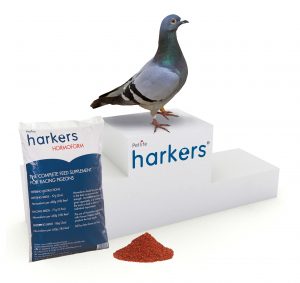 is achieved. Research has suggested that supplements fed to pigeons during the moult are essential for speeding up the process and crucial to ensure a bird is in top condition, ahead of the racing season.
Hormoform from Harkers is the number one feed supplement and has been used by fanciers for over 60 years, as a complete feed supplement for racing pigeons. Rich in vitamins, minerals and essential fatty acids, it aids cellular repair. It contains methionine which promotes the growth of strong and healthy new feathers.
Also available from Harkers is Wonder Pigeon, a patented combination of essential fatty acids together with natural antibacterial properties. Wonder Pigeon promotes the growth of beneficial bacteria which stimulates the appetite and strengthens resistance against disease, leading to good digestion which is required for the growth of quality feathers. Wonder Pigeon is also effective in preventing young bird sickness. Here is what one fancier said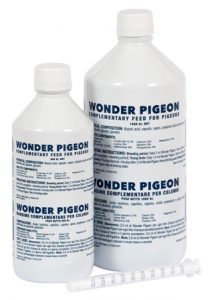 about the product.
"Wonder Pigeon is a great product. Within two weeks of using it, I have seen a difference in the condition of my birds; their feather quality has improved and their general health is much better. Also, I have not seen young bird sickness since introducing it" Mark Gilbert, Fancier.
Both products, fed as part of a well-balanced diet, have proven successful in ensuring the birds get the diet they require to remain healthy and disease free, and to get them through a quality moult. Order online here.