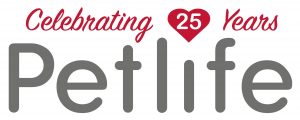 Based in Bury St Edmunds since a management buyout of the business, Petlife International Ltd., with its sister company Harkers Ltd. celebrates 25 years in business and is still owned and managed by John Hancock.
The company manufactures as well as distributes hundreds of products for dogs, cats, small animals including rabbits, guinea pigs and other herbivores; as well as pigeons.
The company are the owners of Vetbed® Original, a bedding recognised by the veterinary industry as the number one practical bedding product on the market for pets. Over the years Petlife recognised the need to embrace the consumers way of thinking and now offers Vetbed in dozens of different colours and styles to fit in with the consumer lifestyles.
John led a management buyout of the company in 1993, along with three colleagues. Over the years the company has expanded into other areas of providing products for the animal industry and they have also acquired 3 complementary businesses. In 2008 the business moved to new and bigger premises in Cavendish Road, Bury St Edmunds to accommodate growth. The company now has premises in Bury St Edmunds, South Witham and Wales.
In recent years the company has made a strategic decision to look to overseas expansion, particularly in Europe. Sales internationally have supported the continued growth of the company, with recent new customer wind in Germany, Italy and Holland.
John Hancock, Managing Director says "I am incredibly proud of the progress the company has made with our efforts to ensure we provide the best pet products on the market and in a competitive world. Our staff work hard and are extremely loyal; I really appreciate the efforts everyone in the company has made to get us where we are today. Time flies and I see no reason why the company, on current performance, cannot go on to achieve bigger and better things in the future.
"Brexit or no Brexit we have pushed on with developing our international business and with support from customers old and new overseas. I have no doubt we will continue to serve an international market after the 28th March 2019, our products are special and the consumer embraces that as such, home or away"
John's two sons James and Tom have joined the business and both worked their way through the ranks to senior management level. With five young children between them, the family business is already planning for the 50th celebrations of the business – 2043.