The Petlife team enjoyed a busy day recently at the 2016 South of England Pigeon Show in Epsom, with the perennial Harkers favourites Hormoform, 3 in 1 tablets, 4 in 1 tablets and Coxoid drawing in the crowds. It was great to meet so many new faces from the south and show off the full range of Harkers products.
The event circuit gives Harkers the opportunity to gather feedback on new products as well as update the visitors on any development of old favourites. At Epsom, the team collected valuable feedbac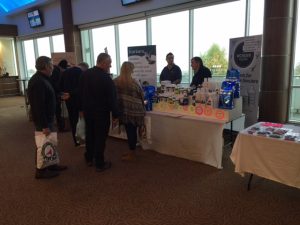 k on Harkers Wonder Pigeon, giving away more than 200 samples to fanciers new to the product.
It is great to meet customers at shows and not just the end user. Many of Petlife's trade customers exhibited at Epsom and all reported excellent interest in Harkers products resulting in sales of Hormoform and 3 in 1 tablets performing particularly well.
The next show we'll be exhibiting at will be the British Homing World Show of the Year in Blackpool, Saturday 21st and Sunday 22nd January – we look forward to meeting lots more new faces as well as the regular visitors there!