We'll be back selling our Harkers range of pigeon care products at this year's South of England Pigeon Fair on Saturday 21st October at Epsom Downs Racecourse.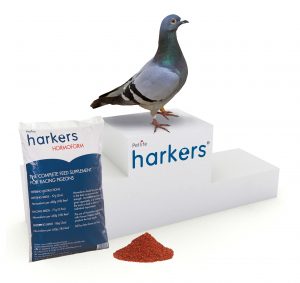 The fair is a key date in fanciers' diaries, bringing together those passionate about pigeon racing.
The full Harkers range will be on show including, new for 2017, Adenocaps to help treat and prevent young bird sickness; a new trial size Wonder Pigeon; Ridmite, a double action formula to control mites; and our 4 in 1 Spot-On treatment for preventing canker, cocci, worms and external lice and mites.
We love meeting customers at shows to gain feedback on our range as well as introduce new products and update visitors on any products we're developing, so if you're visiting make sure to come by the stand and say 'Hello'.